Irrigation

Latest Technology Keeps the Green In Your Yard and Your Pocket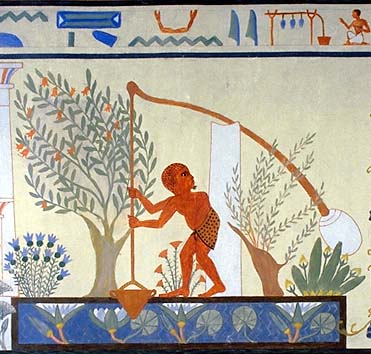 We have come a long way in a short time!
The evolution in irrigation design and technology over the past decade has rendered most existing irrigation systems obsolete, wasteful, and costly. However, these same systems can be modified or retro-fitted to capture the efficiency and savings of the new modern irrigation system.
Landscape & Irrigation Services incorporates
all the latest high efficiency irrigation equipment, design principals, and conservation practices in the services we provide:
Design and Installation of New Systems

Modification and Retrofitting of Existing Systems

Sprinkler Service and Repair
Convert all or part of your irrigation system to drip irrigation and realize huge savings on all water bills going forward. Drip irrigation is also exempt from the water restrictions imposed by most city's drought response plans. Contact us today for a free estimate on both the initial cost and the monthly savings you will realize.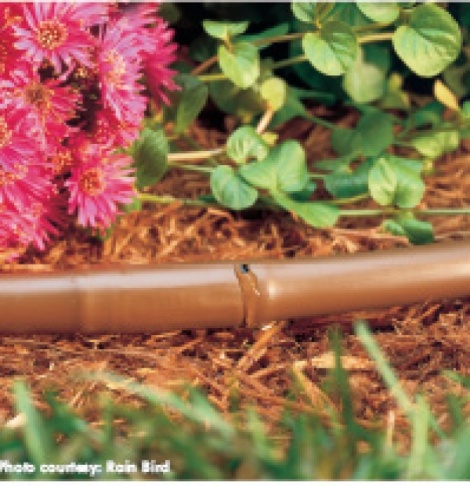 Let us evaluate you irrigation needs or existing system and make recommendations that will allow you to share in the new conservation. We can make these important principles work for you:
Uniform coverage refers to the consistent and equal distribution of water throughout a given area. When the coverage is uniform, equal amounts of water fall at equal rates everywhere. When coverage is not uniform, the system must operate as long and as frequently as it takes to maintain minimum coverage in the weakest areas. This causes excessive over watering, (flooding), in the stronger areas. Example: If a poorly designed system must run 15 minutes every day, then a well-designed system may only require 10 minutes once or twice a week. We apply this principle to every irrigation design.
Hydro zoning refers to the separation of areas with different water requirements so that they can operate completely independent of one another. Some examples of areas with very different water needs are: grass, flowers, shrubs and ground covers sunny areas, shady areas, exposed areas, enclosed areas, pots, slopes...etc. Your grass does not need to be watered nearly as often as your flowers, and your shady areas not nearly as often as your sunny ones. Our irrigation designs reflect the specific needs of each site with flexibility for future landscape changes.
Scientific Irrigation Scheduling refers to the programming of an irrigation system to reflect the various water requirements throughout your yard. We combine our extensive knowledge of plant needs, soil properties, and seasonal considerations with our irrigation expertise to provide the optimum watering schedule tailored to each sites individual needs.
New Irrigation Systems Do it right the first time! The above principles among others are rarely incorporated in new systems because it adds to the cost. Don't take the low bid unless the contract obligates the designer to use them. Don't pay if the system you receive does not reflect them. Demand the system to be hydro-zoned correctly and the coverage uniform.
Landscape And Irrigation Services will submit a plan for your approval before work begins. We will work with you and the site to provide a superior irrigation system designed and installed to the highest standards.
Remember that a poorly designed system will cost hundreds of dollars more to operate every year. Every Year! Contact us to meet the designer and receive a free proposal.
Renovate or Reconfigure Is the performance of your existing system under whelming? The good news is you don't have to live with it. Contact us and our experienced licensed irrigation specialist will be happy to inspect and evaluate your system for free. A detailed report with recommendations and a proposal will be provided. The above principles can usually be retrofitted to an existing system. Remember, this investment may save you hundreds of dollars a year.
Service and Repair Contact us for your service and repair needs. Our licensed irrigation specialist will call to schedule an appointment to perform the repairs. For larger projects, an estimate will be provided before work begins. Smaller jobs will be billed by time and material. Service Plans are available and can be custom tailored to your preference. Many of our clients enjoy the serenity of monthly, quarterly, or seasonal tune-ups. During these visits the system will be inspected for performance, coverage, and problems. Minor adjustments to spray patterns and controller programs as well as any necessary repairs and modifications can be done before a problem causes additional damage to the system or the landscape.
Irrigation in Texas is regulated by the Texas Commission on Environmental Quality (TCEQ) (MC-178), P.O. Box 13087, Austin, Texas 78711-3087. TCEQ's web site is: www.tceq.state.tx.us.
We are a professional Landscape Design, Install company providing landscape design and installation / build , landscape projects, landscaping, landscape renovation, new landscape, landscape design, landscape planning, Landscape plan, landscape architect,landscape lighting, drainage, landscape drainage, irrigation, landscape irrigation, patios, sitting areas, garden paths, stone borders, stone walls, stone work, ponds, streams, waterfalls, water features, fountains, water gardens, arbors, trellises, pergolas, cedar arbors, lawn maintenance, lawn service, lawn mowing, ...etc. We provide these services in: Dallas, Plano, Garland, Richardson, Addison, Highland Park, University Park, Murphy, Parker, Carrollton, Frisco, Allen, Coppell, McKinney, Fairview, The Colony, Lewisville, Lakewood, and surrounding north Dallas and north Texas communities.