Drainage

We provide drainage solutions!
Nothing spoils your landscape enjoyment like drainage problems. In addition to being an eye-sore, unresolved drainage problems can lead to this:
Breeding mosquitoes and other pests.

Rendering areas unusable or impassable

.

Causing damage to the foundation.

Harming plants and trees.

Potential flooding into the house.

Penetration of moisture into the walls.

Dangerously slippery hard surfaces: sidewalks, driveways, patios...etc.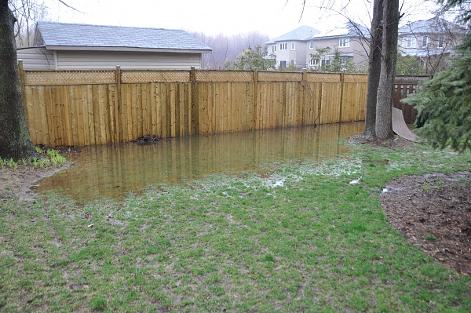 Every property presents unique drainage challenges. Landscape & Irrigation Services evaluates these issues and designs the best possible solution that both solves the problem and allows you to enjoy your outdoor environment as you intended. We install french drains to dry out chronically wet areas, catch basins to capture surface water, and gutter downspout tie-ins carry rain water directly to the street. Sometimes the best solution is to contour the grade so that water has a way to travel away from the foundation or out of a low lying area. We also can design decorative solutions such as dry river beds or moisture extracting plants to incorporate drainage solutions into the overall landscape design.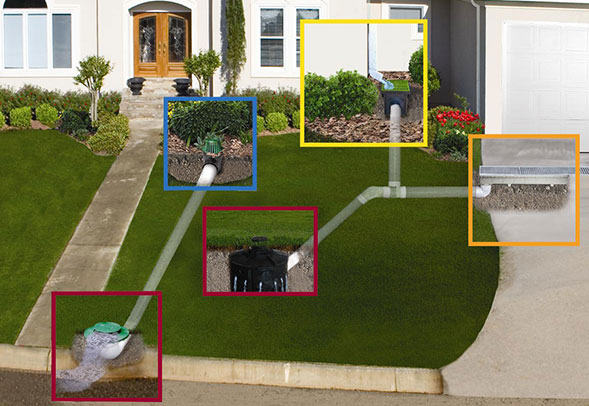 Contact us for free consultation and estimates. We provide solutions:
French Drains

Catch Basins

Channel Drains

Gutter Down Spout Tie-ins

Swales

Grading

Sump Pumps
We are a professional Landscape Design, Install company providing landscape design and installation / build , landscape projects, landscaping, landscape renovation, new landscape, landscape design, landscape planning, Landscape plan, landscape architect,landscape lighting, drainage, landscape drainage, irrigation, landscape irrigation, patios, sitting areas, garden paths, stone borders, stone walls, stone work, ponds, streams, waterfalls, water features, fountains, water gardens, arbors, trellises, pergolas, cedar arbors, lawn maintenance, lawn service, lawn mowing, ...etc. We provide these services in: Dallas, Plano, Garland, Richardson, Addison, Highland Park, University Park, Murphy, Parker, Carrollton, Frisco, Allen, Coppell, McKinney, Fairview, The Colony, Lewisville, Lakewood, and surrounding north Dallas and north Texas communities.